Our Stage One Tune For The

Z

Store Is Online!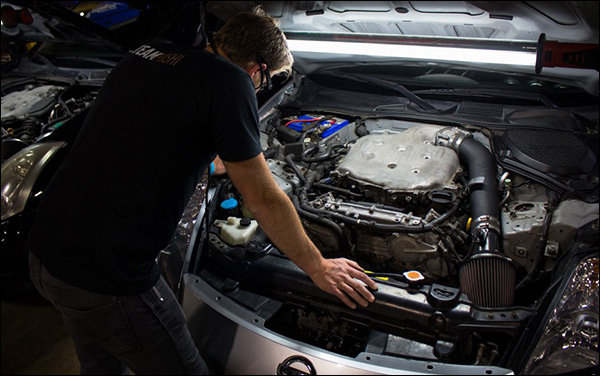 Welcome
to our "Stage One Tune" website for Motorsport Auto & The Z Store! Moving from two proprietary legacy systems into one all-new system has been challenging. At the recommendation of the engineers, this website is an extra step we had to make due to the legacy software company changing platforms before our full new inventory system was completed. This move will facilitate and lay the framework for our final comprehensive system. While this site is just a stop along the way, we're continuing to work on Stage Two, which will include the complete replacement of all legacy inventory systems, and
complete inventory integration with the website
, which isn't possible with the current system.
W
e thank you for your patience with us as this process has been lengthy; and certainly the pandemic, all of the supply chain interruptions, and workforce shortages have contributed significantly to those delays. But we're happy to say we've come out of the other side of all of those things stronger and better than before.
If you already had an account at The

Z

Store.com, here is how to reconnect to that same account at this new store.
While this website is an interim step toward the final version, it does have helpful new benefits:
You can filter the store by any year of Z you wish, and only see those results.
You can store vehicles in your "garage" for easy access.
Checkout has been simplified.
Newly purchased gift certificates can now be redeemed online.*
You can create a wish list of parts.*
Mobile friendly pages.
A Cleaner, less congested look.
You no longer need to remember a login name, your login is now simply your email address.
Work Still Ongoing:
There are a few things that the engineers and programmers (i.e. the smart people) haven't quite finished yet:
*The ONLINE gift certificate setup should be finished soon. You can still purchase our phone / in-store gift certificates in the meantime.
*Saved Baskets are not currently able to be imported to your account. If you neglected to save your basket locally, just contact the webmaster, and we'll try to retrieve your saved basket products list for you to manually input again. Sorry for the inconvenience.
Expanded Garage coming in the near future.
Some older pages are not very mobile friendly yet. We're working on it!
Our goal for The Z Store remains the same:
to have all the parts you'll need for your Z-Car at your fingertips. We appreciate you staying with us through all of the recent trials in our world, and are dedicated to making your Z Store just what you want and need. Stage one tuning *complete! The Stage two build is already in process.
From all of us, a big thank you.
Your Motorsport Team
.
Note:
We're still finishing and testing the tune! There are parts of the migration that are still in process, so some things may not be fully up to speed yet. If you notice any bugs, like images out of place, links not working, or anything else wrong, please let us know at
info@thezstore.com
. Thanks for your patience as we finish debugging. Just like a Z-Car, sometimes it takes a while to eliminate all those pesky bugs!
In the image above our friends at Mishimoto are not actually tuning that 350Z, but creating more cool parts for Z-Cars! Just search for Mishimoto to see some of their great products!