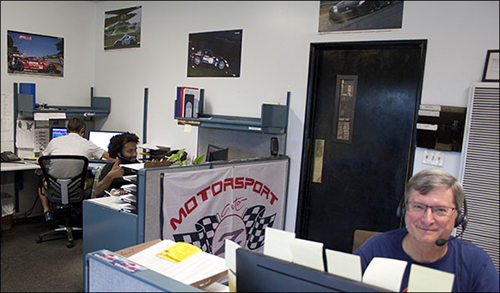 If you or somebody you know is a car enthusiast, and knows a bit about the auto parts necessary to keep them enjoyable, who may be interested in an opportunity with Motorsport Auto, please let us know! We're hiring NOW!
Automotive Parts Specialist: Customer Service/Sales/Technical Associates
Strong customer service experience & skill a must, including verbal & written communication.
Basic automotive technical/parts knowledge required.
Basic typing and computer skills required.
Datsun & Nissan Z/ZX Sports Car knowledge a strong plus.
No cold calling, commission, or high pressure sales. Casual environment.
Full-time position with benefits.
Employee discount on auto parts!

Motorsport Auto offers a competitive salary, benefits (health & dental insurance), 401K, bonuses, and a challenging work environment in the fun and enjoyable performance motoring industry. You can submit a resume by fax at (714)639-7460, by email at careers@thezstore.com, or in person at our store, where you can also fill out an application. Or, just click the button below and apply online right now!




Motor

sport

Auto
1139 West Collins Avenue
Orange, CA 92867

For more information, please call (714)639-2620 between 9 a.m. and 5 p.m. Pacific Time, Tuesday through Friday. We look forward to hearing from you!