Motorsport Performance & Lowering Linear Rate Spring Kits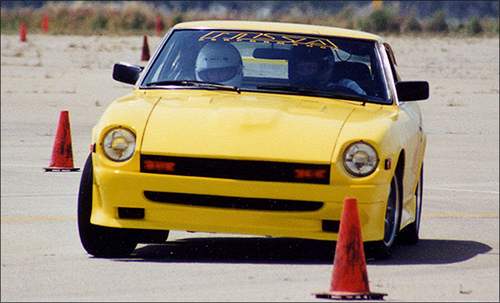 After a very long hiatus, the Motorsport Performance Linear Springs have returned! We originally announced they would be back in 2021; however, Covid and the resulting shortages of raw materials and labor delayed completion much more than we originally anticipated. Read on below for details on the springs.

If you've been with us for a while, you may remember our ultra-popular linear rate performance springs that are 25% stiffer than stock, and 1.5" lower than stock ride height. Motorsport Springs are for the performance/racing enthusiast who wants linear spring performance, or who want that lower stance without Coil-Over kits. For the racer, linear rate springs give the most predictable performance response when taking on any track, or mountain "road course". If you're in it for the performance, Motorsport Springs give you the best possible performance & predictable cornering, without going all the way to harsher coil-over kits. Let us know if you have any questions! The image above is of the company 1978 280Z, with Motorsport Springs installed, during a hard, fast corner at a performance driving event during a previous Z-Car West Coast Nationals event. It was very predictable, and we had a blast!

If you mostly daily drive or tour with your Z, and don't race much (or drive like you are), then the Eibach Springs might be a better option for you. Click Here for more details.