Power Steering Conversion Kits

Many have tried to make a reasonably priced power steering conversion for early Z-Cars. All of them ended up at thousands of dollars and impractical for most people. Finally, somebody figured out a smart way to engineer a workable conversion to power steering that can be sold at a reasonable price. Our friends at Z Power Steering (http://zpowersteering.com) have succeeded in engineering a great early Z Power Steering Kit.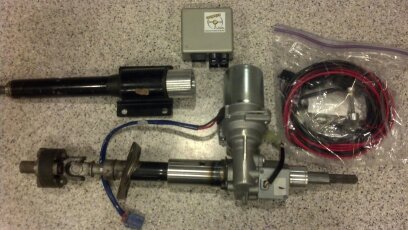 Visit their page and check out the details. If you have any further questions, let them know at info@zpowersteering.com. Tell them Motorsport sent you!